Hiker bios
Fred Losani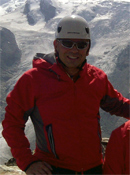 Fred Losani, owner and CEO of Losani Homes, shares the same pride of owning a family business as he does with fundraising. Being the essential quarterback of a great team at Losani Homes, Fred is driven by the personal challenges he sets for himself. Whether it is conquering the North Pole in 2006, exploring the South Pole in 2008, or operating one of Canada's 50 Best Managed Companies for five consecutive years, Fred pushes himself and his team to greater limits.
Growing up in Hamilton Ontario, Fred owes a great part of his success to his loving family and the community in which he grew up. Recognizing this Fred's philosophy is: helping the children of today builds a better future. Fred is extremely happy to be able to combine his passion for adventure and the ability to help children along the way.
Fred is supported every step of the way by his wife Shelly, and children Lauren, Noah, and Alexander, who have joined him on this adventure.
Peter Turkstra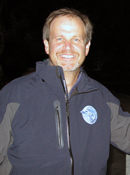 Peter is the President of Turkstra Lumber. The business has been in existence for 60 years, operates eleven lumber yards and associated manufacturing plants. Turkstra Lumber has a long history of being engaged in helping charities.
Peter was a team member of the expedition to the North Pole in 2006, then again off to the South Pole in 2008. He is excited to Hike the Bruce Trail as it is known to have some of the best hiking views in the world.
"While the prime focus of the trek is to raise funds for inner city programs, Peter is hoping that kids can join in an adventure based in Ontario".
For both trips, this one as well, the team members paid 100% of their own expenses. By doing this, they could ensure that all donations went directly to those who needed the funds.
His better half, Karen, and daughters Sarah and Laura are in full support. So is his dog Tobi!
Mark MacLennan
Mark MacLennan is the Director of Project Co-ordination for Konstant/Redirack.
Mark was a member of the South Pole Expedition for kids in 2008.It was an amazing trek which resulted in great personal achievements and satisfaction in knowing that he was part of an amazing team that was able to help so many children.He looks forward to this next adventure which will positively impact many children and inspire many people to get out and enjoy all the wonders of the Bruce Trail.
Mark has spent many months training on various sections of the Bruce Trail with his support team of his wife Darcy and his friends Laurie and George.His children Jake and Justine support him fully in this new adventure.
Teemu Lakkasuo
Teemu Lakkasuo is no stranger to adventure and expedition. Teemu completed a solo ski trek from the 80th latitude to the south pole, approximately 1,100 kilometers. Faced with physical and psychological strain, Teemu completed his goal and is now seeking new thrills that will play a role in helping others. Teemu is excited for the challenge of not only completing this new adventure, but to help children along the way and to raise awareness of child hunger.